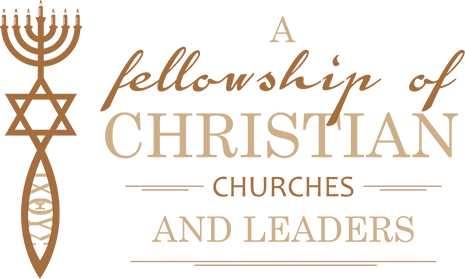 Vision Statement
To create a network of ministers and ministries that will effectively impact the world with the Good News of the Kingdom of God and incorporate Biblical principles and Godly values that will change lives.
Mission Statement
To be a powerful Holy Spirit driven fellowship – bonding ministers and ministries throughout the world – creating a channel of caring for one another – encouraging and motivating men and women of God to finish the race and to bring in the great end time harvest.
Matt. 28:18 And Jesus came and spoke to them, saying, "All authority has been given to Me in heaven and on earth. 19 Go therefore and make disciples of all the nations, baptizing them in the name of the Father and of the Son and of the Holy Spirit, 20 teaching them to observe all things that I have commanded you; and lo, I am with you always, even to the end of the age." Amen.
History
Eph. 4:11-13 And He Himself gave some to be apostles, some prophets, some evangelists, and some pastors and teachers, 12 for the equipping of the saints for the work of ministry, for the edifying of the body of Christ, 13 till we all come to the unity of the faith and of the knowledge of the Son of God, to a perfect man, to the measure of the stature of the fullness of Christ …
The vision for Fivefold Ministries was birthed when EPH 4:11 was laid on the heart of Ps Harold Weitsz, Senior pastor at LFCC, whilst in the process of establishing and securing marriage licenses for pastors at LFCC and bringing all church plants and Training Centres under one covering.
Fivefold Ministries soon became an international movement due to its rapid growth and interest from pastors and itinerant pastors, locally and abroad, approaching Ps Harold Weitsz requesting to come under the same covering and oversight.
Ps Clive Gopaul from Kwa Zulu Natal, a close friend of Ps Harold, also approached him requesting to bring along his pastoral team and related ministries to form part of Fivefold Ministries.
Ps Harold Weitsz agreed to this and asked Ps Clive Gopaul to come on board as joint-leader and together with Ps Harold, as founder and president, Fivefold Ministries International (FFMI) was birthed.
A fellowship of Christian Leaders, seeking new direction and prophetic insight, connected to FFMI from various region as well as internationally. Regional leaders were appointed over the various regions to assist with the oversight and administration.
Due to the relationship between leaders and their churches being highly regarded and respected, the autonomy of the local church is not interfered with, except in the unfortunate event where church leadership call upon FFMI leaders to intervene in matters of discipline. In such an instance external/outside council (FFMI Leadership) would be called upon in order to reach the appropriate judgement over the presiding matter.
In the event of any of the related ministries falling into erroneous or false teaching or bringing into disrepute Fivefold Ministries International (FFMI) they would be approached to either receive corrective counsel to change or resign from FFMI.
We have always strived to keep and maintain an organisation of integrity.
FFMI has proven over the years to be a very beneficial and supportive fellowship with both Ps Harold and Ps Clive visiting the regions bi-annually encouraging and uplifting pastors and church leaders.
Annually there are at least three regional gatherings per year with the regional leaders, where ministry and encouragement is offered to help men and women of God fulfil their calling.
FFMI strives to create and maintain a local and international family of churches and ministries based on the notion of relationship and fellowship for ministers of the Five Fold Ministry as given in Ephesians 4:11-13.
01
Awareness
Prospective applicants should ensure that they have made themselves familiar with the various procedures, expectations and qualifications for admission as laid out in the "Qualifications & Terms of Expectations" document.
02
Criteria
Prior to membership being acknowledged, the following important criteria needs to be understood and complied with in order to process the application.

Therefore, prospective members need to:
• Have an existing and established favourable Godly relationship with a current member of FFMI and must be recommended by the FFMI member and regional leader.
• Provide copies of certificates, diplomas and degrees of the highest qualifications held.
• Provide copies of previously acknowledged ministerial ordination certificates.
• Hold an acknowledged ministerial qualification.
• Attend regional general summit meetings as arranged by FFMI.
• Provide two ministers' recommendation forms recommending membership.
• Serve a probationary period as determined by the Apostolic Council.

South Africa : 0119581250

International : +27119581250

Email Us at admin@fivefold.co.za